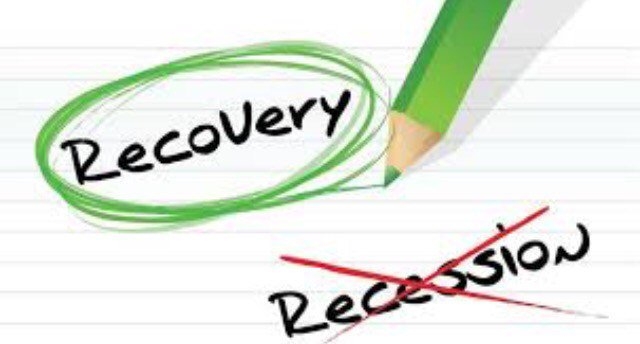 Hi Subscribers,
Trust you're having a good day?
Nigeria is still a beloved home to many despite current situations in the country. In my opinion, it's up to you and I to do all we can to not only survive but, drive positive change in every way, however how little.
I took the liberty to get in touch with people making impacts in different industries and asked them to share tips, life hacks and thoughts on how to cope with recession. And here you go:
On lifestyle
I believe that the recession however uncomfortable it might be, is the perfect time for some businesses to grow. During the time, a lot of people are distracted by the hardship that they don't see the big picture. The big picture is the fact that all around us, there are opportunities that will arise. Lets take the skyrocketing price of the dollar for example. People will have serious needs for some products which are imported, but since they can't afford them, there has to be alternatives. Here are some examples.
People want to have fun, travel and experience new places. If I had a business that thrives on tourism in some tourist areas in Nigeria such as Abeokuta, Ijesha, Calabar etc, I will use those attractions to not only market the city, but also my business. That way, people who would want to travel out can still come have great time for much less than anticipated.
I spend about 130k to host my site with an American hosting company, Now I am switching to a Nigerian host that is costing me less than 20k. That way, we are investing internally and growing businesses in Nigeria. That is a space you can tap into if you have expertise in that. Lots of companies are seeking alternatives that will save them money.
So my point in summary is in two things,
Seek out opportunities. Look for what people need and what they aren't going to want to do away without during the recession. If Rice is cheap in rice producing states, why not start a business of shipping them to Lagos in large quantities and you will still sell at a profitable amount and still less than what other people are buying for

Look to reduce your cost of living. Seek cheap alternatives. Do away with the unnecessary things and stick to the important things.-Awojide Olumuyiwa Sylvester. Founder & CEO of Sodas 'N' Popcorn Hub
Times are tough and for someone else out there, tougher. The prices of everyday items have become so unfamiliar and even more painful for anyone who has not increased their earnings. So, what do we do to manage our lives in this recession:
Be mindful – This is the first step to getting anything right. Carry out this exercise – Write everything down. How much do you earn? How much do you spend? How much do you save? Listen, saving is not an option. It has to be an inherent part of your life. Commit to saving 10% of your income every time you get paid and watch your money grow.
Make your own meals – For those of us who work, it is important to save yourself the expense of eating out. Even better if you can cook in bulk and store food for the week.
Shop your own closet – Style is about making what you have work for you. So, check your closet! Are there old blouses that can be repurposed? Clothes that can be amended to suit your current style? Check!
Give – There is always someone out there that can use what you have but do not need. Give clothes. Share your food. Randomly pay for someone's transportation. Be a blessing. Life in Nigeria is tough, make it easy for someone else.
Plan Ahead
Each day the price of foodstuffs and drugs keep escalating. Only cook what you can eat at a particular time. Avoid Wastage.
Try as much as possible to look into creatively renewing clothes and household utensils.
Rather than ordering from overseas, buy Nigerian products that are equally good.
Write a list of wants and stick to it. Shun spontaneous buying. Also, avoid over buying perishables and store left overs properly.
You are responsible for the financial health of your family –Mrs Olufunmilayo Dele-Awolo, Sole Proprietor, FunkayC Nigeria Ltd.
On Branding
Focus on your needs
Be resourceful- buy items that have multiple purpose
Develop yourself- improve your skills
Network
Let everyone who know what you do and how you can help them – 
Emeka Ebeniro, Brand Strategist.
Identify your brand position (if you haven't done that already), increase your marketing activities (while minimizing any additional costs) with the object of keeping your brand uppermost in the minds of your client. Give more value for money whilst providing your clients with the illusion that your organization is not adversely affected by the recession.
Note that as sharks savage a bleeding prey, so will clients savage a business that is suffering, by requiring more services for less money. Therefore it is important to market hard.
Improve and increase your client communication channels, so you are closer to your clients. – Chimezie Onwuama, M.Sc (Lond)
Chairman,
Milton and Cross Professional Services Group