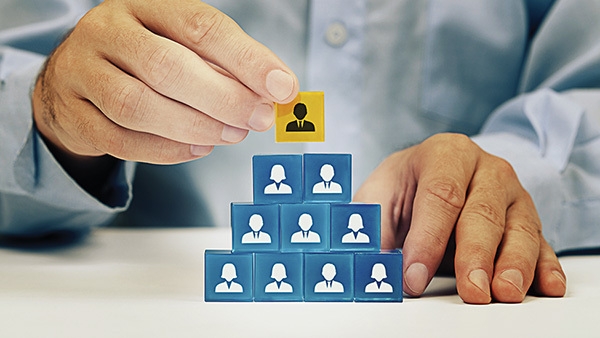 Succession planning is not an issue that many organizations address in any systematic way. Because many nonprofits are small (with fewer than 10 employees) and because they may be facing other organizational challenges, thinking about who the next executive director might be or what would happen if the director of finance suddenly left is not high on their priority list.
Succession planning is the process of identifying and developing potential future leaders or senior managers, as well as individuals to fill other business-critical positions, either in the short- or the long-term. In addition to training and development activities, succession planning programmes typically include the provision of practical, tailored work experience relevant for future senior or key roles.
Through your succession planning process, you recruit superior employees, develop their knowledge, skills, and abilities, and prepare them for advancement or promotion into ever more challenging roles in your organization. Actively pursuing succession planning ensures that employees are constantly developed to fill each needed role in your organization.
As your organization expands, loses key employees, provides promotional job opportunities and increases sales, your succession planning guarantees that you have employees on hand ready and waiting to fill new roles.
Who Needs Succession Planning?
All organizations, no matter their size, need succession planning. While it is less likely that you will have potential successors for every role in a ten person company, you can minimally cross-train. This will keep the mission on track if a key employee leaves.
Many companies have not introduced the concept of succession planning in their organizations. Others plan informally and verbally for succession for key roles. By this process, for example, Eric is identified as the strongest player on Mary's team so he is likely to succeed Mary when she is promoted or leaves.
The advantage to a more formalized system is that there is more of a commitment to groom and develop Eric so that he is ready to take over.
Organizationally, it allows all managers to know who the key employees are in all areas of the organization. This allows them to consider strong players when any key role opens up.
Advantages for Employers and Employees
Effective succession planning brings advantages for both employers and employees and it's worth your time.
Advantages for employees include these:
Employees who know that a next role awaits them receive a boost to self-esteem and self-respect. This enhances their efficacy and value as an employee.
Knowing the organization's plans for your next potential opportunity - and that there is one - reinforces your desire for career development and career opportunities. This development is one of the areas that employees want most from their employer.
You are able to identify the skills, experience, and development opportunities necessary to help the employee become prepared for progression when the next job opportunity turns up.
The ability to work with their manager or supervisor to make sure that the employee has a career plan that moves him or her in the direction of their next opportunity. This person is key in an employee's ability to get the experience and education needed for career progression.
The employee's value is shared with the rest of the organization so that if an opportunity comes up, the managers can consider the employee to fill the role. In an informal system, managers organization-wide may not know the value of the employee and his or her skills.
Advantages for employers include these:
You rely on staff to carry out the mission and the vision and to accomplish the goals of the organization. The loss of a key employee can undermine your ability to accomplish these important objectives.
You need prepared employees to step into roles as your company grows and expands its offerings and services. Or, your lack of developed employees will stymie your growth plans.
The need to have replacement employees ready if you decide to promote employees or redesign your organization enables you to make necessary changes without being hampered by a lack of replacements.
Knowledge about key, skilled, contributing employees is shared with managers organization-wide. This information allows managers to consider the widest number of candidates for any open job.
The Baby Boomer generation is in the process of retiring. They are taking with them 30-40+ years of knowledge, experience, working relationships, and information. You want to capture that knowledge before it walks out your door.
Effective, proactive succession planning leaves your organization well prepared for all contingencies. Successful succession planning builds bench strength.
Develop Employees for Succession Planning
To develop the employees you need for your succession plan, you can use such practices as lateral moves, assignment to special projects, team leadership roles, and both internal and external training and development opportunities.
Through your succession planning process, you also retain superior employees because they appreciate the time, attention, and development that you are investing in them. Employees are motivated and engaged when they can see a career path for their continued growth and development. To effectively do succession planning in your organization, you must identify the organization's long-term goals. You must hire superior staff.
You need to identify and understand the developmental needs of your employees. You must ensure that all key employees understand their career paths and the roles they are being developed to fill. You need to focus resources on key employee retention. You need to be aware of employment trends in your area to know the roles you will have a difficult time filling externally