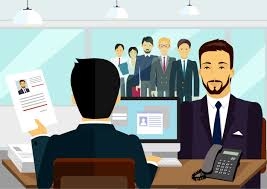 By Mervyn Dinnen
We are often told that businesses now operate in the experience economy, with customers and clients making purchasing decisions and commitment choices based on the experiences they get. The way you treat people is indicative of the type of business you are to deal with…and to work for. The experience candidates get when applying for a role carries huge influence when deciding whether to accept an offer.
Despite the growing numbers of digital recruitment channels, research from the Recruitment & Employment Confederation (REC) showed that word of mouth was still the number one source for potential candidates in finding out about vacancies and reputations. Job seekers may previously have taken a more clandestine approach but now tend to be more open with their networks about their searches, the companies and recruiters they talk to, and their impressions of the application and selection process. These networks now include colleagues, ex-colleagues, professional contacts, friends and social media connections.
Getting it right is important. 1 in 4 (26%) of candidates say that a negative application experience would lead to them dissuading one of their connections from applying to the same business. 62% do rate their application experiences positively, although this still leaves around 4 out of 10 with negative impressions. Remember they are consumers too and research indicates that a poor experience as a job seeker can negatively influence a decision to purchase from that business.
Many of the new and evolving roles require different skills and capabilities, meaning that candidates who aren't a good fit now could still become be a future hire…or the referrer of one. It is therefore crucial to keep all potential candidates engaged and leave them with a positive view of the business.
There are four key areas of the recruitment process that really matter to candidates. How they are handled and communicated will leave a lasting impression…
Responsibilities and Scope of the Role
Recent research from LinkedIn showed that 69% of candidates are most interested in finding out about the responsibilities of each role. This was deemed the most important part, ahead of salary (52%) and seniority (33%). The REC survey referenced earlier had found anecdotal evidence of frustration from job seekers over vague job descriptions that used jargon and were not specific about the role and the part it plays in the organisation's plans. These are seen as generic and crucially, they fail to ignite interest in taking the application further.
Interviews
For candidates, this is one of the most important parts of the process. They expect to get tested and be given the chance to prove their value. They also like to be treated as individuals. 87% say that a positive interview experience cements their interest in a role, even if they were not initially keen. However the reverse can also be true – for 83% a negative interview experience will cool their interest in the hiring company, even if they were positive at first. One of the major contributing factors to a negative interview experience is usually the asking of generic questions that either indicate the interviewer has not prepared properly or looked at a candidate's background. Similarly re-scheduled or delayed interviews will also often leave a negative impression.
Feedback
The number one area of disappointment for candidates is around post-interview feedback if they are rejected. 94% want feedback on how they performed and where they came up short, yet only around 40% get to hear anything. This provides a great opportunity for hiring businesses to leave rejected candidates with a positive impression, ensuring that they do not become detractors. LinkedIn research shows constructive, meaningful feedback will make a rejected candidate four times more likely to consider a future role and to advocate for the company, yet the US Candidate Experience research showed only 5.5% of rejected candidates getting feedback that they considered useful.
Hiring Managers
The interview that will have the biggest bearing on whether a candidate wants to accept a future offer is the one they have with their prospective manager. Around half of interviewees want to have their business questions answered and find out more about leadership, culture, vision and future direction. Hiring managers need to be prepared to have a meaningful two-way conversation with interviewees. They will be seen as the embodiment of employer brand and management philosophy, through which potential future hires gauge culture and environment.
Talent is in demand and has choices, leading to a competitive market. There is a strong probability that candidates who perform well with a company will also be on the radar of other businesses. Employer brand is important to companies, with 75% of recruitment leaders believing that theirs gives them a competitive advantage in the recruitment market. But a strong brand will only win over candidates if their experience backs it up. It is now the candidate experience that has become a key differentiator for those who have options on who to choose as their next employer.