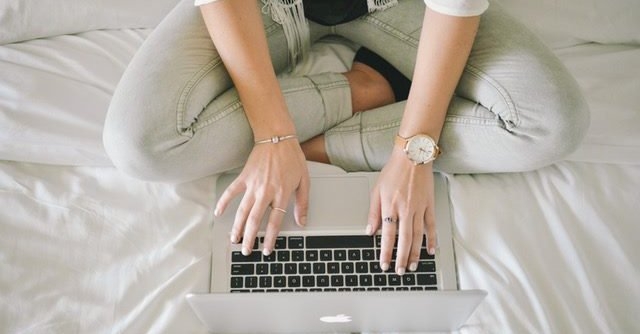 The next few years will be a time of seismic change in the rapidly advancing digital workplace.
Chalk it up to a combination of trends — from the the death of classical hierarchies and top-down management to a new focus on inclusion, productivity and innovation.
To understand what the future holds for human resources (HR) professionals in 2017, CMS wired asked four industry experts for their perspectives. David D'Souza, Chris Russell, Jeff Wellstead, a partner in the Digital People Practice at Digital Works Consulting, and Perry Timms is founder and chief energy officer at PTHR (People and Transformational HR Ltd.).
David D'Souza is head of London for the CIPD, a professional organization in the UK for HR and people development, and also head of engagement for the CIPD branch network. "I'm often asked what the biggest change in store for HR is, and my answer is always that it will be something we don't see coming — a shift that changes businesses, and thereby necessitates a change in and response from HR. Predicting that there will be something unpredictable is the most honest thing that we can do," he said.
Chris Russell is managing director of RecTech Media, a Trumbull, Conn.-based HR consultancy, The self-described "mad scientist of online recruiting," he's built dozens of job boards, apps and recruiting tools since he started in 1999.
Jeff Wellstead is a partner in the Digital People Practice at Digital Works Consulting, a UK consultancy that helps clients embrace digital for better business outcomes. He is a Talent and Innovation Accelerator and Future of Work Consultant for small businesses in the emerging, fast-growth high-tech sector, as well as mature businesses undertaking digital transformation.
Perry Timms is founder and chief energy officer at PTHR (People and Transformational HR Ltd.), a UK business built around people and transformational HR services. He is a Chartered Member ​of the CIPD , a Visiting Fellow ​at Sheffield Hallam University and an international and TEDx speaker on HR and the future of work.
Here are four of the trends they predict will shape the future of HR in 2017 and beyond.
More Digital Workplaces
"We will continue to see the trend towards more digital workplaces — be that through collaborative tools, the encroachment of wearable technology into the office or more of a focus on people analytics.
"This will present increasing challenges around the good practice of handling that data and using it to add value. What is organizational data and what is personal?
"This is not a decision or area for IT to resolve. This is less about legal requirements and more about what it is to be a good employer,
and HR should be at the heart of thinking about how working practices mature.
"Virtual reality (VR) is a massive opportunity for recruitment and learning and development professionals, given its ability to create truly immersive experiences in a safe environment and its increasingly accessible pricing.
"We will see increasing automation, hopefully strategically employed to augment our capabilities and free up resources rather than for opportunist cost saving." —David D'Souza
New Ways of Working
David D'Souza
"We will continue to see the evolution of the law and debate around zero-hour contracts, the gig economy and the changing nature of employment. This will continue through 2017 and beyond as organizations continue to vary their organizational structures to find ways to be more competitive.
"We will see some organizations in this space recognizing that investing in people is a way to be more competitive. Employee wellbeing needs to be at the heart of their strategy — with the cost of not doing this being crippling in terms of both time and goodwill." — David D'Souza
Development of Ethical Workplaces
"HR practitioners will be expected to lead and set the standards of what is acceptable in terms of conflict and debate in the workplace, while at the same time reflecting hard on their own values and principles and how they manifest in their work.
"Inequality, access to education, social mobility, democracy, voice and the ethics of technology are all issues that will bridge our personal and professional lives. It will be complex and at times difficult, but it also places HR where it should be: at the heart of ensuring inclusive and productive workplaces, championing better work and working lives." — David D'Souza
Acceleration of HR Technologies
Chris Russell
"HR technology will accelerate in 2017 as more software developers and vendors try to put structure around recruiting and HR processes. What I fear is that many of them will simply create technology that doesn't solve practical problems.
"Too often I see new products come out that don't take into account the actual workflow of a recruiter or human resource professional.
"Technology like artificial intelligence sounds cool, but folks in HR and recruiting are not techies. They need products that are simple, easy to use and, most importantly, save them time. If it doesn't make the recruiter's job easier, think twice about adding it. " ­— Chris Russell
New Organizational Structures
"Classical hierarchies and top-down management and decision making are dying, giving rise to devolved decision making by cross-functional teams that work in sprints of activity, are funded via micro-budgets, and able to deliver at unheard of speeds.
"Digital transformation is not just shiny, new technology — it's a new way of organizing, engaging with customers and employees, and how we build networks of expertise and trust – through cooperation and collaboration — working faster, better, smarter than ever before.
"Thus the 'team' becomes the ultimate productivity structure within your organization, and HR needs to be right in the middle of this new construct to build out the optimal team design, ensure the right personalities and skills are represented and to drive new methodologies to ensure the best possible outcomes." — Jeff Wellstead
More Tools to Support Work and Collaboration
Jeff Wellstead
"HR teams need to jump headlong into creating the environment, structures and tools to support 21st century speed of creation, innovation and collaboration.
"New tools (wearables, mobile apps, digital platforms, virtual reality and artificial reality) are all coming to market now with some very credible, tantalizing and powerful capabilities. Where does HR stand relative to these tool sets, and how to assess their capability, financial impact, personal impact, data generation and implementation?
"Today, I'd say HR isn't remotely prepared for this challenge — and often look to the IT department to support anything 'technical' as it's just not in their remit to sort this out. But it's very much in HR's wheelhouse to address the incorporation of these sorts of tools, and to scrape data off the back end of using them to derive meaningful and actionable insight to improve their business' ability to compete, differentiate, innovate and build value." — Jeff Wellstead
Learning On-Demand, Just-in-Time
"There are all sorts of web-based tools and mobile first applications that can help employees access just what they need to know, when they need to know it. Learning and development has become a science of mental and psychological enablement, no longer a nice-to-have that makes people feel good about their company investing in them.
"Learning and performance are closely linked together. And with the incredible expanse of knowledge that employees need to be successful — wherever and whenever they need to know it — it is a mission critical advantage now.
"Organizations need to train one another, provide tools and access across the company, and empower people to succeed under any circumstance imaginable, at rapid speed." — Jeff Wellstead
Connecting With a Greater Purpose
Perry Timms
"One trend that probably covers the whole picture of work is the need to connect with a greater purpose than simply having a job and transacting through life. Yes, people are still chasing more money. But they are also ruining their health, their family lives are suffering, and society has fragmented because people are not connecting to each other enough.
"People flourish when their work has a purpose. And so I think that in 2017, companies will need to take a really long, hard look at themselves and their purpose, their reason for being. Just making money isn't good enough anymore." — Perry Timms
More Inclusive Workplaces
"Inclusion, of course, covers gender, race, religion, age, disability … all those protected characteristics. But it also means people want to be included and involved in shaping the services, products and future of the company they work with.
"They want to share with a company what a customer really wants, they want to influence a company to stop chasing ridiculous targets and center on the customer.
"Some of the most sustainable companies are those that involve their people in decisions from something as radical as open-book accounting, where anybody can see the financial state of the company, to things like being involved in a new product, or being involved in a shifting customer need with the launch of a new initiative.
"I would like to see HR being more involved as the instigator and the creator of more inclusion activities where people can find themselves shaping and helping to decide what the company is all about." — Perry Timms
Increasing Innovation
"HR needs to be involved in creating as much innovation as possible to deal with the changes, shifts and technological disruptions in the workplace, as well as to lead activity and drive ideas to execution.
"There is an enormous amount of innovation powering companies that we don't see leveraged today. But if people know the purpose of the company and they are included into shaping its destiny, then innovation will naturally start to generate." — Perry Timms.