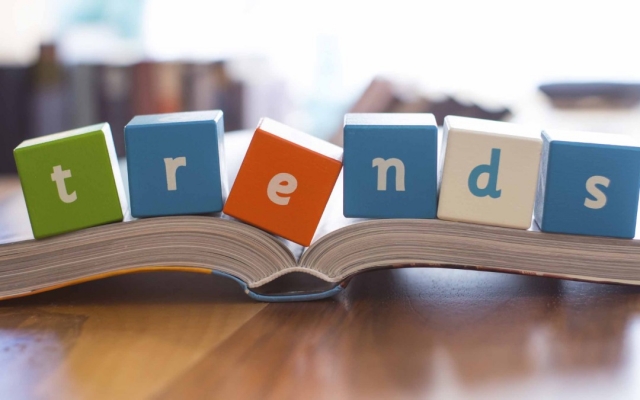 By : Chuma Chukwujama

In Nigeria today, talented people are needed in businesses to ensure success. These people must be erudite, motivated and superior-performing employees. This is always true, but no more now, because quite a number of CEOs in Nigeria perceive their employees as the great differentiator in a very competitive business setting of today.
Note That: In this service-inclined economy of today, you can't place your clients first without also placing your workers first.
For corporate leaders in Nigeria, this generates questions of great concern to them such as:
1) Are there talented and skilled employees in their companies that with contribute to the company's growth and changes?
2) Are their companies fully equipped with necessary human resource tools such as cloud services, applications etc needed to aid their employees and prospective employees in delivering a great service?
Most times, the definite answers to these questions are 'NO', and this propels many Nigerian CEOs to mandate their chief human resource officers to initiate new methods for the retention, development and attraction of their human capital. Their focus is centered on the replacement or renewal of antiquated human resource infrastructure and processes with current human capital management potentials.
In this article today, we will focus and highlight on the ten vital trends driving present day Human Resources in Nigeria.
1) New Talent is often needed for Business
A survey carried out by our firm in the year 2014 indicates that 89 percent of Chief executives in Nigeria expect a revenue growth from their firms over the next 1 year. During this time, 62 percent of CEOs look forward to increasing their workforce. Can you sense the interrelationship? The growth of business and that of employees' base goes together and this emphatically shows that the business's future is shaping up so as to be a renewed struggle for talent.
2) Complexity and Branching Out of Skills Gap
It is clear to us that in Nigeria, some specific job skills are difficult to get but the idea of effecting changes in workforce demographics like facilitating the retirement of baby boomers contribute to the difficulties faced by Chief executive officers in finding the required talent. There is drastic decrease of the population of working-ages in quite a number of countries and our study indicates that 70 percent of employers are deeply worried about the availability of certain vital skills. There is a fresh set of employees that will in the occupancy of vacant spaces but the issue is that these fresh and young generation have varying expectations on loyalty, careers, collaboration and the human resource tools they utilize in delivering a perfect job. Also, this implies that Chief executives will have to improve in the areas of matching skills availability and job requirements across locations.
3) Talent and Performance Management Must Be Made Better By Organizations.
Talent management is one of the vital elements in closing the skills gap in Nigeria HR as it reflects on been able to attract prospective employees that possesses the needed skills and experience. But this doesn't stop here. Performance management simply implies the practice of increasing the contributions of the workforce to maximum by setting of goals, systematic feedback, giving rewards and corrective actions. According to our findings, organizations that do this absolutely right in Nigeria can actualize an improvement of more than 30% in their workforce performance. Numerous organizations have the opportunity to increase the betterment of these areas.
4) Experience of the Employee Impacts That of the Customer
We all are aware of the vital need of ensuring an exceptional customer experience. Presently, in the quest of discovering and hiring talents by organizations in Nigeria, the experience of the employee has become essential. Research indicates that the 21st century have witnessed the rise of customer service and human capital management as the two most essential business apps. This is due to the part they play in caring for people. It is worthy to note that workers are responsible for the satisfaction of your clients.
5) Force Is Multiplied Through Coordinated Efforts
What lies after individual efficiency? We perceive "network performance" as the extent by which employees work in unison, share ideas and aid each other as the best enhancer of good business performance. We are firm believers on this formula: Individual Task Performance + Network Performance = Enterprise Contribution
6) Modern Tech Tools Are Needed
Notwithstanding the modern era of cloud-based Human capital management potentials, numerous organizations in Nigeria are still utilizing old and outdated human resource apps and systems. Our findings indicate that just 4 percent of human resource departments have switched to the recent release of their platforms. This is clearly out of context with the business imperative to upgrade the existing workforce and entice fresh talent.
7) The Modern Exemplar for Human Capital Management Is Social.
When Chief human resource officers and Chief information officers search for means through which human resource potentials can be modernized, they should move in the direction of solutions that employees love and are conversant with: social apps. New systems for Human capital management are by precise meaning, meant for everyone's use and not just limited to Human resource professionals.
Social is a mindset and not only a potential. It is a means of coordinated efforts that can improve the general performance of the organization. It is very vital that new human capital management will be cloud-based and mobile and this refers to a phenomenon known as "consumerization of HR."
8) Human Capital Management Has Grown to Be a Data- Intensive and Data-Driven Business Discipline
Any complete HCM technique has a tendency to involve loads of data such as data for employees, data about employees and data by employees. A human resource specialist, Larry Ellison, said that "the systems should provide lots and lots of actionable insights to everybody who uses them". Therefore one objective of human capital management transformation must be centered on the efficient management of all data in such a way that will encourage sharing with other sections of the organization, providing a great insight into business performance. In your enterprise's big data planning and execution, there maybe a Human capital management component.
9) In a Nice Way, Human Capital Management is Selfish
There is more all-inclusive profile of employees on LinkedIn than in their human resource system and this must change. In line with present human capital management, employees are advised and emboldened to make available more relevant information about themselves, to assist in career development, networking and collaboration. A respected HR professional by the name Cara Capretta, who also doubles as Oracle VP of HCM Transformation, states that "talent profiles can be mined by the business as a means of spotting and capitalizing on the assets of its people. The notion of the "quantified self," where information about the activities of an employee is precipitated by wearable technologies, places this step further. For instance, think on the likelihood of the workplace's collaboration map.
10) The Visitation of the Robots.
The prognosis of a coming era where human skills will be completely put out of position by digital innovations is no more a fiction of science. A careful observation and reading of the book titled The Second Machine, written by two professors from MIT (Prof. Erik Brynjolfsson and Prof. Andrew McAfee), will give you an insight on the obvious changes in workplaces that do come in form of automation and disruption. According to David Brooks, a New York Times columnist, this inclination implies that some vital human skills like curiosity and ability to envision information will turn to a more great deal. This should serve as an awakening sound to organizations that are still involved in old-fashioned and out-dated HR styles, because a change may come as soon as possible.