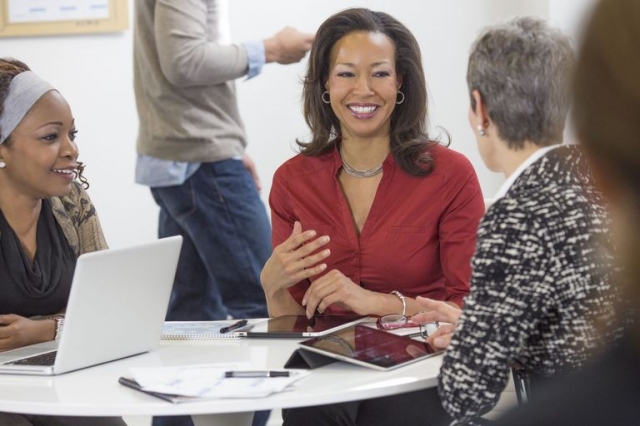 Are you interested in a job or career in Human Resources? Jobs in HR are either easy or difficult to come by depending on your background, life experience, education, and prior work experience. Your employability is also determined by your location and the local economy.
The size of the company and the number of layers of HR staff who have a variety of reporting relationships impacts your search for a job in HR.
Jobs in HR vary vastly across agencies, public and private sector employers, and HR recruiting firms.
So, as you keep your eyes open for jobs in HR, you must sort through many job titles. You may qualify for many HR jobs aside from HR director, generalist, assistant, manager, and VP.
These are the typical titles used by employees who work in HR jobs. Feel free to use them in your organization. If you're an HR job searcher, note the vast number of titles that an HR job may be called.
HR Job Titles
1st Shift HR Representative
Administrative Manager
Applications Specialist​
Assistant Director, Employment
Assistant Director - Benefits
Assistant Director of Human Resources
Assistant HR Manager
Assistant VP Human Resources
Associate Director of Human Resources
Attorney
Benefits Administrator
Benefits and Work Comp Manager
Benefits Coordinator
Benefits Counselor
Benefits Specialist
Benefits Officer
Category Manager, HR
Chief Happiness Officer
Chief Human Resources Officer
Chief People Officer
Client Facing Human Resources Specialist
Compensation Analyst
Contract Recruiter
Coordinator, Administrative Services
Coordinator, Talent Acquisition
Director of Employment
Director of Employment and Recruiting
Director of Employment Services
Director of Talent
Director of Talent Management
District Human Resources Manager
eCommerce Recruiter - HR Coordinator
E-Learning Analyst
E-Learning Coordinator
E-Learning Director
E-Learning Executive Director
E-Learning Manager
E-Learning Specialist
Employee Relations Leader
Employment Supervisor
Employee and Labor Relations Consultant
Employee Benefits Account Manager
Employee Benefits Law Specialist
Employee Relations Associate Counsel
Employee Relations Consultant
Employee Relations Manager
Employee Relations Specialist
Employee Retention Manager
Employee Satisfaction Manager
Employment Law Specialist
Executive Recruiter
Functional Leader
HR Administrative Assistant
HR Generalist - Specializing in HRIS, Reporting and, Compliance
HRIS Analyst
HRIS Manager
HR Manager Multi-site
Human Resources Administrator
Human Resources Advocate
Human Resources Adviser
Human Resources Analyst
Human Resources and Safety Coordinator
Human Resources Assistant
Human Resources Associate
Human Resources Business Partner
Human Resources Champion
Human Resources Clerk
Human Resources Coach
Human Resources Consultant
Human Resources Compensation Coordinator
Human Resources Coordinator
HRD/Training and Development Administrator
HRD/Training and Development Analyst
HRD/Training and Development Manager
HRD/Training and Development Director
HRD/Training and Development Specialist
HRD/Training and Development Supervisor
HRD/Training and Development Vice President
Human Resources Director
Human Resources Generalist
Human Resource Information Systems Coordinator
Human Resources Manager/Architect Employee Relations
Human Resources Payroll and Benefits Specialist
Human Resources Representative
Human Resources Specialist
Human Resources Team Leader
Human Resources Technician
Job Posting Specialist
Manager, Programs and Processes
Manager IS Risk and Compliance
Manager of Career and Employee Relations
Ministers of Culture
Organizational Development Specialist
Organizational Development Administrator
Organizational Development Analyst
Organizational Development Manager
Organizational Development Director
Organizational Development VP
Payroll Processing Specialist
Plant Human Resources Manager
Recruiter
Recruiting and Sourcing Coordinator
Recruiting Interviewer
Recruiting Manager
Recruitment and Assessment Specialist
Recruitment and Social Media Coordinator
Retirement Plan Counselor
Safety Compliance and Recruitment Specialist
Safety Coordinator
Senior Benefits Manager
Senior Employee Benefits Consultant
Senior Employee Benefits Manager
Senior HR Specialist
Social Media Recruiter
Staffing Consultant
Staffing Coordinator
Talent Acquisition Consultant
Talent Acquisition Manager
Technical Recruiter
Trainer
Training and Technical Assistance Coordinator
Training Coordinator
Training Coordinator - Multi Unit
Union Organizer
Union Relations
Vice President of Diversity
Vice President of Human Resources
Vice President of People
Vice President of Talent Management
Website Content Administrator
Conclusion
HR job titles are limited only by the imagination of the employees naming the job. You can create hundreds of variations of these job titles based on the needs and requirements of the job.