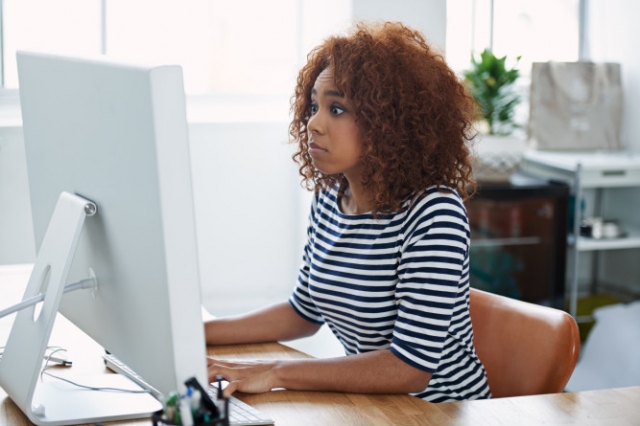 If you're like most recruiters, you have more on your plate than you did a few years ago. So, while you know there are certain candidate-related issues that should receive your attention, you're just not able to focus on them as much as you'd like. But if you ignore them, they could end up blindsiding you – and causing you to lose out on top talent.
Here are seven common candidate problems and how you can get ahead of them – before they get ahead of you.
Problem No. 1: Candidate ego is out of control
In today's candidate-driven market, candidates believe it's all about their needs, not yours. How do you respond in an environment like this?
Solution: Candidates may come to interviews with outlandish requests related to benefits, compensation, paid time off, career pathing – you name it. How do you respond to these requests? By adapting to the ego and expectations of the candidate. Ask yourself if you can afford to be picky in this market – because if you ignore the candidate, you may lose out on great talent. If you don't have a strategy to tackle this, find a way to answer their questions without giving them what they want. That way, you'll give yourself time to come up with an answer that's beneficial to both parties.
Problem No. 2: Candidates value transparency
There's no doubt about it – we live in an era of transparency. Candidates want to know the good, the bad and the ugly about a company. They use social media sites to get real, honest reviews. They don't just want to hear all of the positives of working at your company – they want to know what some of the challenges are, too.
Solution: As a recruiter, you must be prepared to have robust and honest conversations with candidates. They will Google this information anyway, so you might as well be transparent. It's also important to remember that your employer brand is made up of both employees and ex-employees. Your brand is a reflection of how you treat those currently working at your company and those who leave – willingly or not. Ex-employees are the ones sharing their fond memories – or horror stories – so don't forget about managing alumni relationships, too.
Problem No. 3: Candidates want actionable feedback
We often try to get through as many candidates as possible, but favoring quantity over quality prevents us from having valuable candidate conversations.
Solution: We must talk to fewer people and have better conversations. Get down to a number that's manageable so you can actually communicate with every candidate who applies – whether or not they are right for the job. If they have a bad experience, it will leave a bad impression. You want to build up a solid talent network, which includes people who may have been rejected for one job but may end up being a fit for another. Don't sour candidate experience by slacking on communication.
Problem No. 4: Candidates want brutal feedback
Candidates aren't made out of porcelain. If they suck, they want to be told they suck. They want to know what else they need to do to help them get the job.
Solution: Be honest with your candidates. It goes back to transparency – candidates will appreciate constructive criticism. That's how you'll build loyalty and help your employer brand.
Problem No. 5: Candidates have a 'What's next?' mentality
This is one of the relatively new candidate problems. Twenty years ago, you wouldn't see this. But we are now in the business of career development.
Solution: You must be able to explain internal mobility – however that is defined within your organization. The most talented candidates will have many options, so they will expect to know what's next for them. You'll lose top talent if you aren't good at promoting them from within. It's a new way of looking at HR and recruitment – it's not just about getting them in the door, it's getting them to stay.
Problem No. 6: Candidates demand career development
If you don't have a compelling career development story, how can they grow their skills? And why would they want to work for you?
Solution: CEOs often think if their candidates are trained, they'll leave the company. Yet, don't we want the best version of our employees while they're at our company? That's why investing in training and development is so important. During the hiring process, you must be able to delve into the specifics of a training and development plan so candidates know they'll have a chance to broaden their skillset once they're employed.
Problem No. 7: Candidates expect text messages
In this candidate-centric market, candidates expect you to meet them where they're at. This means they want you to communicate with them in their preferred way – not yours.
Solution: Voicemails may be your preferred mode of communication with candidates, but if they aren't voicemail-oriented, you're going to lose them – just on medium alone. If you don't care about their communication style, they'll think you just don't get it. Don't force the communications pathway that you're comfortable with, because it's not necessarily what the candidate prefers. Show them that you'll do what it takes to get them to take the job by focusing on what's important to them – even if that means sending them a Facebook message or connecting via Skype.
Simplification is really where connections between candidates and employers begin to happen. After all, employers and candidates are both on the search for the perfect match. To properly court candidates, you need to make every interaction a positive one.