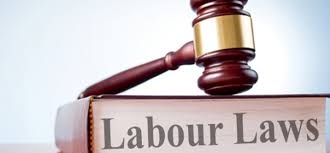 As Practitioners, we need to understand that Labour Law has a vital role to play in the mobilization of the work force for national growth and development. The 1999 constitution of the Federal Republic of Nigeria also seek to ensure that Nigerian worker is able to participate fully in the economic, social and political development of the Nation. See Section 17(3).
Labour Law is concerned with industrial relations. It regulates the labour relationship of industrial and office workers. It also regulates other relations, which are derived from labour relations, such as:
- Collective Bargaining and determination of terms and conditions of employment
- Settlement of labour disputes
- Supervision of labour safety
- Security of workers in old age, sickness, disablement, etc.
The national policy of guided regulation utilizes labour law as a means of social engineering to create an enduring edifice on which a sound and harmonious labour relations system can be built.
SOURCES OF NIGERIAN LABOUR LAW
Most of our labour laws are derived from English law and are largely influenced by the principle of English legal system. It also includes the Constitution, legislation and the Common Law. The Common Law includes the decisions of both the Nigerian and English Courts.
The ILO Conventions and Recommendations is also an important source. Customary Law on the other hand, has not contributed in any way to our body of labour laws. This is due to the fact that wage-earning employment was virtually unknown in Pre-Colonial era, and in consequence, Our Customary Law did not provide for the relationship of employer and employee as is now the case in modern times.
- Legislation: Labour Act, Trade Dispute Act, Trade Union Act, Trade Dispute (Essential Service) Act. These Acts can be found in Laws of the Federation, 1990. Other Government legislations.
- Common Law: The Courts have been very active in this regard especially in the area of termination and industrial relations.
- The 1999 Constitution: The sections to look at are :-
a. Section 36- This guarantees right to fair-hearing.
b. Section 40: Provides for the freedom of association. The right to form and belong to a trade union.
c. The curtailment of the rights and how this contravenes international labour standards.
- The ILO Conventions and Recommendations: They provide source of material for some of the provisions of the local statues. They also serve as standards by which member states labour or employment laws are measured.
Finally, remember law is about conditioning behaviour. It is a means to a social end and every part of it must constantly be examined and judged in the light of its purpose and effect. The work place will experience peace and harmony when all parties obey the law.
Use the links below to view the Acts
http://www.humanresourcemag.com/resource/29/nigeria-labour-act
http://www.humanresourcemag.com/resource/27/employees-compensation-2010
http://www.humanresourcemag.com/resource/28/trade-union-act-2005