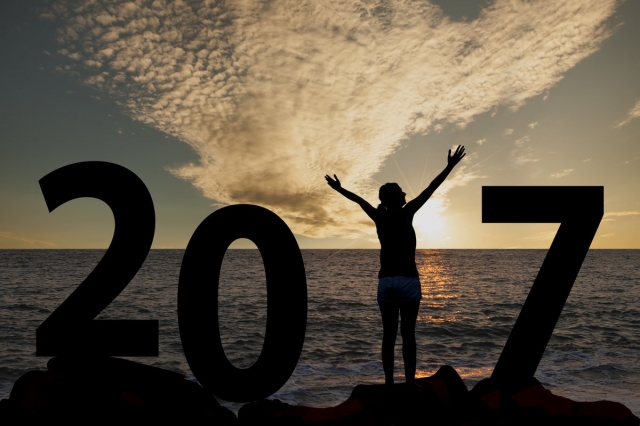 Hi Followers!
Happy New Year. Words are not enough to express how much you all mean. I consider you friends and indeed your friendship means the world to me. Without you where would HumanResource Mag be? Thank you for always taking the time out to drop by the blog. Thank you for the likes and comments all through 2016.
It's that time of the year to make a clean, fresh start, the time to write down your goals and make it plain. The best time to resolve to make the New Year a better one than the last.
Not everyone believes in New Year resolutions but, we think that everyone says to themselves "This year I'd stop this or I'd start that", often unconsciously. New Year resolutions are good as long as you stick to them and monitor your progress.
From giving often to smiling more, spending less on clothes and cultivating new habits there are plenty of suggestions of how to resolve to be a better you.
If you must make new year resolutions. Add these to your list:
First and Foremost, Make Realistic Resolutions: Be true to yourself and let go of harsh rules(the I'm either perfect or a failure kind). Write down goals that would trigger major growth, bring you happiness and add meaning to your life.

Source: Flickr.com

Invest: Save and Invest. The time to buy the latest clothes, drive the latest cars and do the latest hair while your bank account suffers is over. Don't get me wrong it's all right to be fashion conscious but, drawing on your reserve without putting some money away to make more money is not advisable.
Learn something new every day: Challenge yourself to learn something new everyday. It may be a new word, a skill or how to use a software. Just choose a couple of things you know you don't understand and make it a goal to learn something about them.Between you and HumanResource Mag *whispers*, ignorance is not bliss.

Meet New People.Reach Out To Old Friends and Fall In Love: 2017 to us is the year of collaborations.There are benefits of networking and meeting new people. Reach out to old friends and build that empire. And lastly, you just have to fall in love! Start by falling in love with this blog 'cos we are in love with you already*wink*
Enrich your Career Life: No holding back. Enrich your life by making a business out of that hobby. Taking a professional course, starting a business. Go for that job you've been having your eye on.
Cultivate Healthy habits: Cultivate new habits like being grateful for everything, and reading to broaden your horizon.

Source: google

Smile More.Live the moment and Fight for happiness: I know how trying to keep up with the world's expectation can take its toll on you. You don't have to do that anymore. Take time out to smile and surround yourself with people who make you happy. You know what they say about "Laughter being good for the soul" and DO NOT forget to do you.
Travel: What are your travel goals for the year? The best thing about travelling is seeing new places(obviously yes). I love that it's the perfect cure for 'sameness' and it's been known to lift people out of the wells of depression. Your goal does not have to be Zanzibar or Barbados. There are mind blowing places to visit here in Nigeria.