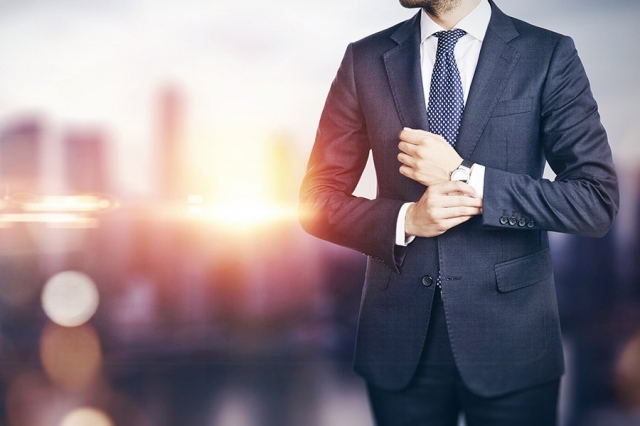 By Jake Matthews
Identifying the exact skills that a job requires is a tough ask. Only the individual truly knows what is needed at that time, and external assessors can only judge on output.
But Mike Butler, Point72's Head of Human Capital Management, thinks he has found a new way to define, and consequently map out, the talent that is on a company's books at any one time.
He and company President Doug Haynes worked on this method with Vega Factor, and Butler discussed the process with Business Insider; it allowed them to construct career-progression plans based on the skills that needed the most attention, while also giving staff the power to assess what they needed to focus on, how their managers should be supporting them, and what resources the firm can provide to help.
Butler says: "A job is just a cluster of skills, and now we have a way to talk about that with a lot more precision that informs every stage of the process.
"Like most performance-management systems, ours had some characteristics that weren't well aligned with where we're going as an organisation.
"It tended to be somewhat backward-looking, judgmental — it didn't really help people develop their skills and advance their careers."
So, Butler set about changing this. The firm launched an 'Academy' to train the next generation of talent, and began devising a new performance-measurement programme.
At the start of this devising process they looked at assessing skills from the generic to the specific and technical. But employees said this was futile because each person's skills were unique to their role.
"But," Butler counters, "in reality, when you break it down to a fundamental skill level, it's a lot more relevant than you think."
Acknowledging the universal nature of skills improved talent mobility and made it easier for staff to assess their own development, both current and future.
"If there are 80 skills that might define your career from beginning to end for a role," he continues, "there might be 15 or 20 that are relevant at your particular stage of development.
"The whole thing is there; you're zeroing in on the skills that are pertinent."
The six categories that Mike Butler, Point72's Head of Human Capital Management, used to assess if a skill has been adequately learned or not can be seen below.
1. Learning
Getting comfortable with the skill.
2. Doing
Performing that skill at a high level of proficiency without supervision — in other words, being a master of that skill.
3. Ready to teach
You're not only good at it, but you have the capability to make other people good at it, too.
4. Teaching
Actually teaching that skill.
5. Tool-building
You might find a way to automate a process, or build a spreadsheet or an excel model to save time in the future.
6. Inventing
Rethinking the work in its entirety — not just finding ways to do the work faster or more efficiently, but taking a step back and observing changes in the industry, for example, and recognising that a process isn't as valuable as it used to be. Fundamentally rethinking whether that task or process still serves a purpose, or whether it needs complete tearing apart and rebuilding.
Butler says: "As a firm, we provide employees with the tools they need to do [their] work better, or faster, or at a higher level.
"Some are so skilled that they reinvent the skill for themselves. Most performance-management systems never get beyond 'doing'."
The initiative was piloted last year, and has now been rolled out to Finance, HR, IT, Research, Strategy, and Communications.
This internal change will also affect hiring. With each position having a clearer, better defined job specification – the best candidate can be identified easier.
Butler explains: "I've heard people describe this as a replacement of our performance-management system, but it's much more than that — it's a framework for thinking about talent through the entire life cycle."
CONCLUSION
Performance management at its best is a strategic and holistic process which runs throughout the entirety of HR activities and processes, ensuring employees' performances contribute positively to business objectives. There is no one-size-fits-all approach to performance management. Care needs to be taken to ensure that organisational context, strategic goals and culture are fully considered when developing performance management strategies and practices.