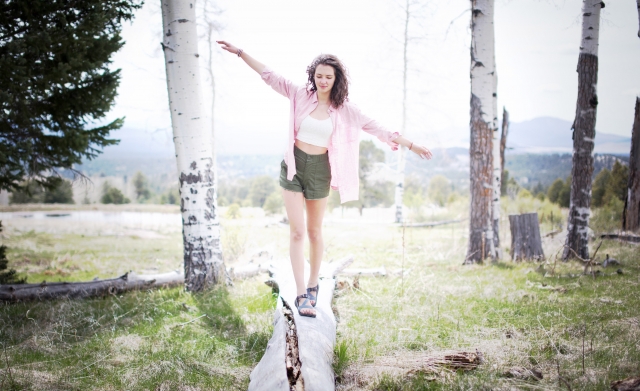 We speak to HR and recruitment managers all the time and when we ask them about their biggest challenges the same issue rears its head again and again – attracting and retaining the best talent! Whether it's a small but growing indigenous company, or a global big hitter with several thousand employees, the struggle to bring in the best talent in your industry is very real.
Worldwide economies are expanding and employment is on the rise, leading to an ever more competitive jobs market and one in which the power often resides with the job seeker than the employer. Organisations need strong employer brands and competitive compensation offerings to convince job seekers to work for them, rather than the other way around.
In such an environment salary is traditionally seen as the major bargaining tool – in interviews or performance reviews it's easy for both sides to stake their claim and negotiate a figure. It's rarer to see someone push for free lunch or extra days' annual leave.
But that doesn't mean perks and benefits aren't important to current and prospective employees. Organisations who fail to strike the right balance between pay and perks will find it extremely difficult to attract and retain the talent their organisation needs to succeed.
Employees have spoken: They want benefits
When it comes to perks, employees have made it clear that they're a big driving factor. Glassdoor's Employment Confidence Survey found that almost 80% of employees would choose improved or additional benefits over an increase in pay, if given the option. A Flexjobs survey found that many employees would actually take a cut in pay in exchange for more flexible benefit options.
Rusty Rueff, Career and Workplace Expert at Glassdoor, says, "recruiters should take note that touting the benefits and perks offered can help win talent of different demographics, industries and occupations."
This presents two huge opportunities for organisations. Firstly, improving their benefits packages can help drive increased employee engagement among their current workforce. Secondly, a superior benefits package becomes a key weapon when attracting great talent ahead of your competitors.
Getting the blend right: Crafting the ideal compensation package
If you're doubting the importance of perks and benefits in attracting and retaining employees, consider online shoe retailer Zappos, who, according to former team member Ian Christian Myers, offer competitive salaries, but not industry leading ones. Yet, year after year, Zappos receives tens of thousands of applications from people eager to work there? Why is that?
Well, Zappos is known for offering an outstanding range of benefits, as well as an incredible company culture. People are attracted by the free cafeteria, nap rooms, health insurance and even a quirky ball pit in the middle of the office, to name just some of their attractive perks. Competitive salaries put you in a position to compete in the labour market, additional benefits such as these are what will make that position a winning one.
It's all about putting together the best compensation package that reflects the specific needs and wants of workers in your industry. Organisations need to spend time figuring out exactly what their employees, both current and future, want from their working lives that can't be achieved with a mere bump in their pay packet.
Naturally, there's no one-size-fits-all solution. What works for one industry may be completely ineffective in another. But remember that you may not need to reinvent the wheel. Often small things make the biggest difference. For example, the option to work from home is relatively easy to offer to employees, yet it's a big priority for them. "Wanting flexibility or work-life balance is the number one thing we hear all the time from candidates. It's the number one reason why people are looking for a new job, by far," says Heidi Parsont of recruiting firm TorchLight.
Consider too, that better benefits could also be more cost efficient to the employer. BBD suggests that in North America, a 5% salary increase can cost an employer an extra 16% in taxes, whereas with the same investment in a health plan or wellness scheme, the full benefit goes to the employee.
Salary is still king
All this isn't to say that sweet perks can make up for average or poor salaries.
According to a study from the National Association of Colleges and Employers, annual salary increases are still the number one priority for new college graduates. In a 2015 study by Survey Monkey pay ranked ahead of meaningful work and flexible hours as the most important factor in a job.
Conclusion
Employees don't want to see ever-increasing benefits packages coming at the expense of increases in salary, each should complement the other. But one thing is for sure, failing to supplement competitive pay with equally competitive perks will leave you heading into the fight for talent with one hand tied behind your back.